The women of Christ's Church have a number of opportunities to connect and serve together including weekly bible study, evening life groups, retreats and coordinating special church-wide events.
MONDAY Evening LADIES' Group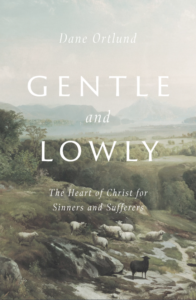 "Come to me, all who labor and are heavy laden, and I will give you rest"  (Matt 11:28). Christians know what Jesus Christ has done – but who is he?  What is his deepest heart for his people, weary and faltering on their journey toward heaven?  Jesus said he is "gentle and lowly in heart."  This book reflects on these words, opening up an often neglected yet central truth about who he is for sinners and sufferers today. Ladies, join us every other Monday night at the church beginning 9/18 at 7 pm as we "learn of him" together.
**There is some pre-reading needed prior to our first meeting.  Use the signup link to get the details. The book and study guide can be purchased here. **
CCA Moms with Young Children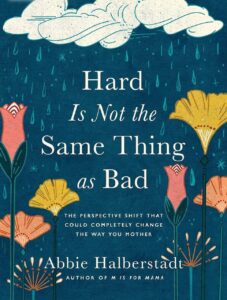 Motherhood is one of life's greatest blessings, but that does not mean it isn't without its challenges or difficult days. Join us as we read and learn together from Abbie Halberstadts new book "Hard is not the Same Thing as Bad." Come join our community of fellowship over yummy treats as we learn to be moms that honor God and our families. We meet the 2nd Wednesday of every month at 6:30 pm: Sept 13, Oct 11 & Nov 8. Learn more or sign up here.
Face to Face: Ladies' WEDNESDAY Morning Bible Study
Discover deeper spiritual insights and connection at the "Face to Face Ladies' Bible Study." Join us every Wednesday starting September 13th at 9:30 am, hosted at Light of the World Christian Church. Delve into meaningful discussions while your little ones are cared for in our provided childcare, making this a fulfilling and convenient opportunity for growth. Learn more or sign up here.
Other special Events
The women of Christ's Church host an annual ornament swap in December and host women's retreats as well, which you can learn about here. Check back here for the latest details and view other upcoming women's ministry events here. 
CCA Ladies' Facebook Page
If you are a woman and are new to CCA, joining the CCA Ladies' Facebook page is a great place to start. The page is a private group for sharing prayer requests and staying connected and be encouraged. Reach out to one of the CCA ladies to request a personal invite.