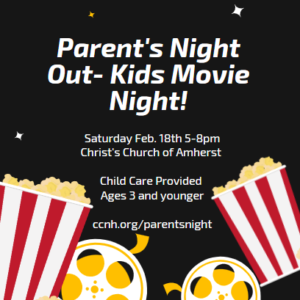 Want an evening without the kids? Christ's Church of Amherst Parent's Night Out gives parents a well-deserved break while feeling confident that their children are safe and having an awesome time!
This evening will be filled with laughter and fun, as we enjoy eating pizza and popcorn and watching "Paddington" All ages are welcome and for the real little ones, we will have childcare provided as well.
Limited spots are available. Register here!